Clinker silo is a giant steel silo which is used to store various kinds of clinker such as cement clinker, high-alumina clinker, the chamotte clinker, etc. With the rapid development of science and technology, clinker silo mainly experienced three stages: wooden silo, concrete silo and steel silo. Though concrete silo is still used in the storage area, steel storage silo is now the most commonly used storage method.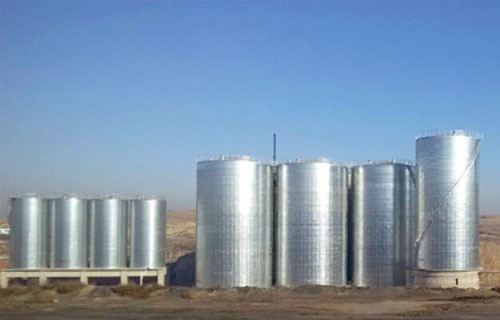 Anyang General International Co., Ltd (AGICO) has nearly 20 year experience in clinker steel silo's designing, manufacturing, installation and maintenance. Our steel silos are all spiral silos with abundant technical strength and prominent performance. AGICO clinker silo is famous for its solid structure and durability. Our clinker silo can be designed in variety sizes according to customers' requirements.
Technical performance comparison between Lipp Silo and Concrete Silo
| Item | Lipp Silo | Concrete Silo |
| --- | --- | --- |
| Sealing Property | Good air tightness, can store liquid | Good air tightness |
| Service Life | More than 20 Years | More than 50 Years |
| Construction Method | Imported equipment, mechanical operation | Sliding mode construction |
| Maintenance Work | Regular maintenance, small amount of maintenance | No need to maintain |
| Appearance | Aesthetic | Commonly |
| Meteorological Requirement | Construction is not affected by the weather | Construction affected by the weather |
| Environmental Requirements for Construction | Less | More |
AGICO Superior Clinker Silo
Specializing in the storage technology of the silo for about 20 years, AGICO has been in the top three of the steel silo industry. With 7000 square meters of production workshop, an area of 30 acres, registered capital of 20 million RMB and over 100 million RMB of total assets, more than 3000 square meters of office building, more than 300 employees, adhering to the value of integrity, soundness, innovation, AGICO is glad to carry out the obligations and responsibility, seek common development with business stakeholders, and grow as excellent corporate citizen. Next are the featured advantages of AGICO clinker silo.
Superior construction materials, good corrosion resistance performance
Adhering to the value of integrity, soundness, innovation, we insist on using superior quality galvanized steel sheets supplied by Handan Iron and Steel Company. Therefore, the clinker silo we supplied can be used for at least 30 years.
Advanced technology and equipment, good sealing performance
Adopted special equipment for bending and seaming, AGICO clinker silo's good sealing performance can be achieved easily. What's more, the quality of cement clinker would reduce dampness effects. AGICO clinker silo can just meet this feature and make the cement clinker stored for a longer time.
Rich construction experience, lower cost
Founded in May, 2007, AGICO has specialized in the steel silo construction for about 20 years. Our steel silo projects are widely applied at home and abroad. AGICO believes "Elite Creates the Best". Our construction teams all have to accept systematic training and we also gather a large number of professional engineers with rich experience. With their professional technology and skilled operation, AGICO can not only ensure high standards of construction quality, but also can complete projects quickly so as to shorten the construction time and saving costs.
Esteem customer's willingness, free choice of diameter and height
With professional engineer and technology, AGICO will make a reasonable construction scheme in detail before carrying out the project. At the same time, customers can express their suggestion and make the most suitable scheme together with us. Moreover, the maximum height of our clinker silo could reach 28m, and diameter 3-28m.
Perfect after-sales service, and answering your any questions as soon as possible
AGICO provides free plant planning, project designing, equipment installation, commissioning, maintenance, training and other services clients put forward. We also have regular return visit. Our after-sale service center is ready to meet customers' needs of full range of services and we promise to arrive at the site within 36 hours after receiving the feedback.
AGICO Clinker Silo's Inspection Center
Adhering to the principle of quality first, AGICO has the strict quality inspection center. We have professional inspection team, and apply advanced testing equipment in order to guarantee the quality of the project. Every link of the project must accept strict quality inspection according to the company and national standard. We have gotten good reputation because of the perfect testing service.
AGICO Clinker Silo's Quality Certification
The secondary qualification in steel structure engineering contracting.
ISO quality management system certification.
The independent import and export business qualification.
China's leading integrated service providers in silo storing industry.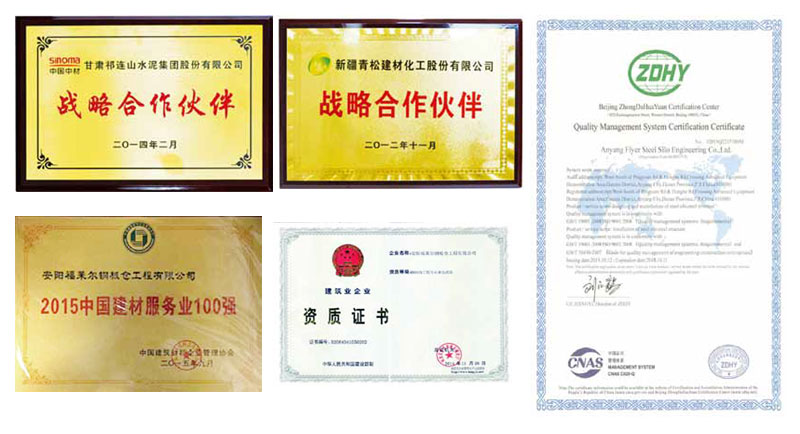 Technical Preparation Before Construction
When the clinker silo's project drawing is determined, we will organize workers and technical management personnel to be familiar with the drawing and make a discussion to find any problems and solve these problems before the construction.
Prepare working instruction seriously and submit the examination and approval.
Make sure accurate measurement and the measuring tools are all in ready and in good condition.
For all personnel participating in the construction technology, they must attend a safety and technical training. Anyone who passes the examination can joint in the construction team. What's more, a special type of work must be show certificates.
Carry the relevant machines and tools to the factory, and inspect the construction machine to ensure normal operation.
How to Build a Clinker Silo?
Relevant Equipment
Steel plate shearer
Cutting machine
Folded plate machine
Roller press
Spot-welder
Veneer reeling ,machine
Punching machine
Seaming machine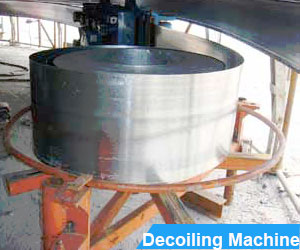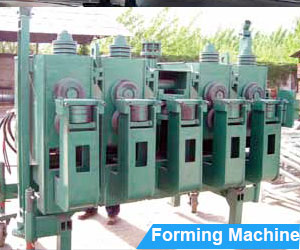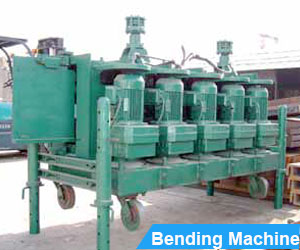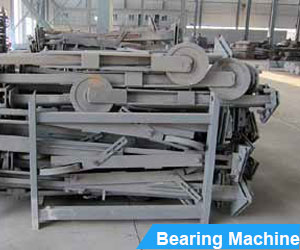 Installation Process
Determine the diameter of the clinker silo, prepare the necessary equipment.
Build the clinker silo for about 2m, and then build the silo's roof.
Using cutting machine to make the silo roof horizontal and then install silo roof.
Build the clinker silo up to the designed height, and then pull out the machine, drop the silo on the ground, make the silo body connects with pre-embedded parts in the ground.
Clinker Silo's Daily Maintenance Methods
Before clinker is transported into the silo, make sure the clinker is dry and cooling. If not, the quality of clinker would be reduced and also may affect the working life of steel silo after a long time.
Make sure the tightness of clinker silo can meet the state technical requirements, especially at the top of the door, window, the junction of roof and silo wall.
Don't excessive load clinker and blocking the vent;
Don't open the door when the clinker is full of the silo and exceed the height of the door.
Don't cut the silo wall without permission including drilling holeor welding.
Keep a regular overhauling of the roof and body of the clinker silo and make the anti-corrosion treatment in time once find rusting.
Keep away from the warehouse in the thunderstorm weather in case of lighting strike.
Install dust removal system. When using clinker silo, the dust concentration is big, and environmental pollution is serious, which not only increased the cost of production, but also directly do harm to the health of the employees. So clinker silo must be installed with the dust removal system.
What is Clinker and Cement Clinker?
Definition of Clinker and Cement Clinker
First, mix the concentrate fines from beneficiation with the rich mineral powder from the exploiting and breaking process of rich ore. Then build these concentrate fines and rich ore into blocks under high temperature.Now these materials are made-up of sinter or pellet, that's clinker. We can see that the shape of clinker is not powder, but granular or massive.
Cement clinker is one of the most commonly used one.Limestone and clay, iron material is the main raw material. Mix these materials according to proper proportion, burn some or all of them into melt and cooling for semi-finished products. Cement clinker is the main material of cement.
Characteristics of Clinker and Cement Clinker
Semi-finished products.
The shape of clinker is not powder, but granular or massive.
High temperature calcination.
Stored in dry environment, otherwise the quality would be reduced by affecting of damp.
Main material of cement
Broken and homogenization, raw meal preparation, raw meal homogenization, preheat decomposition and clinker burning.
The Relationship of Raw Material, Cement Clinker and Cement
Cement plays a more and more important role in the construction of all walks of life, and the demand of cement increasingly improved. As one of the most important raw material of cement, cement clinker also meet a wide market prospect.Production technology of cement can be briefly summarized to this: double grinding and one burn.The raw material should experience mining, crushing, grinding and blending. After high temperature burn, the raw material becomes clinker. Then break the clinker, mixed with gypsum or other hybrid material and levigated these material to become cement.
Following the pace of global market tightly, with the advantages like good integral property, long line, excellent airtight performance, extensive usage, short construction period, low cost, small footprint and easy management, AGICO will go further in the storage market and do great contribution to the worldwide clinker storage customers.